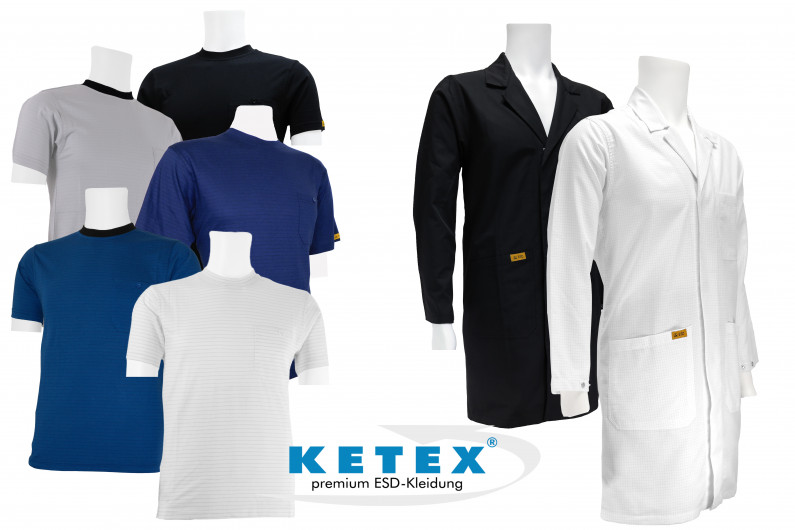 More than just ESD clothing
1.4.2022
The ESD workwear prevents charges and electrostatic fields in the workplace. Existing charge from the street clothing is shielded.
With our KETEX® ESD workwear we offer a quality product with unbeatable wearing comfort and protection against electrostatic charge.
Let us convince you of our unique ESD workwear!
KETEX® offers...
Models for each
Unbeatable wearing comfort
A minimized odor
A reduced ecological footprint
With KETEX® ESD workwear you rely on a durable and high-quality brand product. Through continuous development of new fabrics and skin-friendly material composition, our clothing offers full freedom of movement and high wearing comfort.
It is important to us to handle the materials used responsibly, so when you buy KETEX® ESD clothing you receive a Premium product with quality down to the smallest detail.