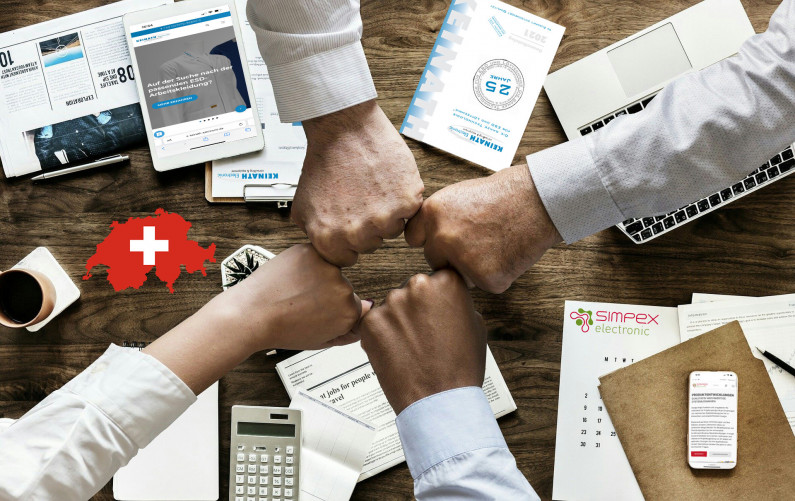 Our exclusive partner for you
3.5.2022
We are pleased to announce today that Simpex Electronic AG will be our exclusive representative in Switzerland for our entire portfolio in the field of ESD and soldering technology.
High quality products and a strong commitment to customers and customer satisfaction, is a top priority both in our company and Simpex Electronic AG and common principles form a perfect basis for a good cooperation.
"Simpex Electronic AG with headquarters in Wetzikon ZHhas been a leading trading company in industrial electronics, production and LED lighting technology on the Swiss market for over 40 years. The family-run company impresses with the high level of consulting expertise of its employees and a broad product range of high-quality components, assemblies and system solutions in five business units."
Since 01.05.2022 Simpex Electronic AG is officiallyauthorized and exclusive contractual partner for the distribution of our entire product range in Switzerland. Everything you need in the field of ESD protection and soldering technology, of course with our exclusive own brands and our recognized training and consulting services.
ESD Audits
ESD inspections (equipment, machines, materials)
Advice on the subject of ESD protection
EPA Planning
Specialist training and seminars / Customized seminars
Kalibrierservice
We wish our sales partner a good start and look forward to a good and successful cooperation.